About Us
Full-Service Bathroom Remodeling Company in Neosho
If you've been dreaming of owning a bright, modern bathroom that will meet your needs, Re-Bath is here to help. We're a locally owned and operated bathroom remodeling company in Springfield, MO with a reputation for creating functional, inspiring bathrooms for our...
Read More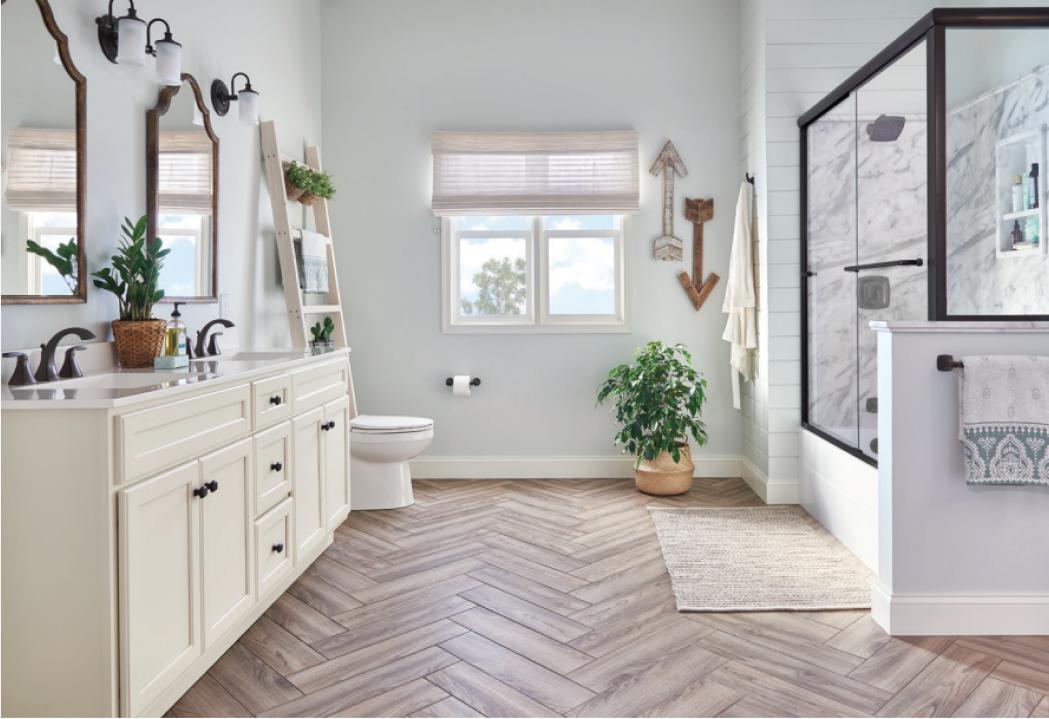 Offers
---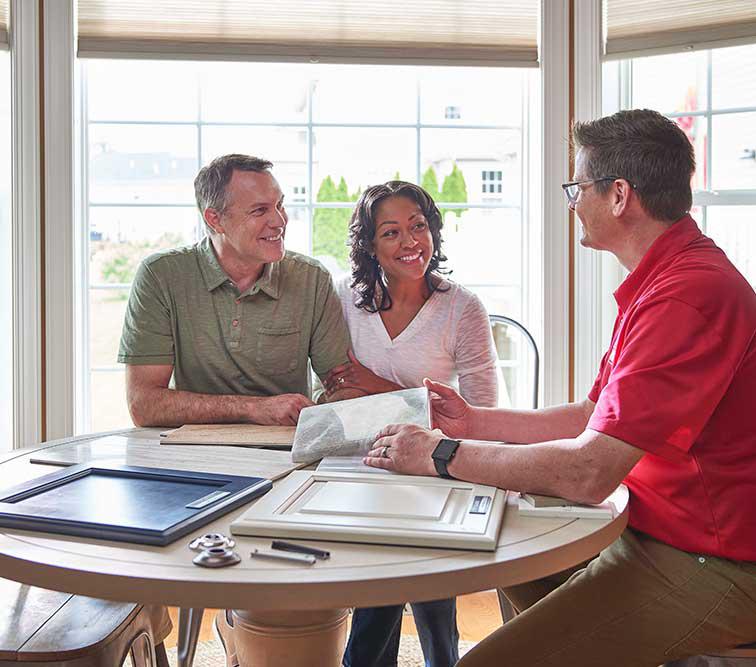 Referred By A Friend?
Receive Up To $500 Off
Claim Offer
Offer valid until 12/31/23 - *If you were referred by a friend, receive $500 off a full bathroom remodel or $250 off a tub or shower update. Your friend receives a $250 Visa Gift Card once your remodel is complete. Please include the name of the person who referred you in the comments.
Not to be combined with any other discount offer.
Financing Promotion
---

0% Interest for 36 Months*
*Loans provided on approved credit, for a limited time. Repayment terms vary from 24 to 132 months. Interest waived if repaid in 36 months with a 50% down payment. Fixed APR, effective after promotional period ends and subject to change. Interest starts accruing when the loan closes.
Our Projects
---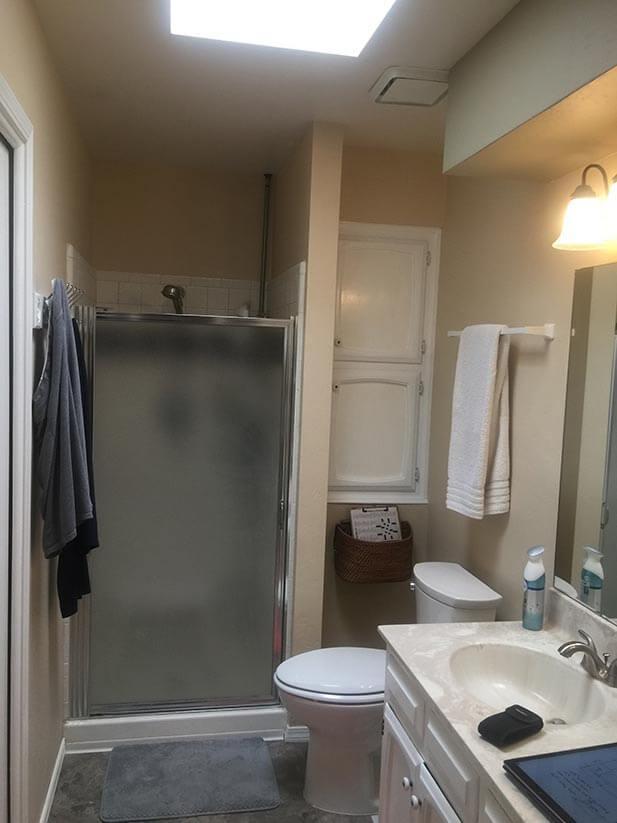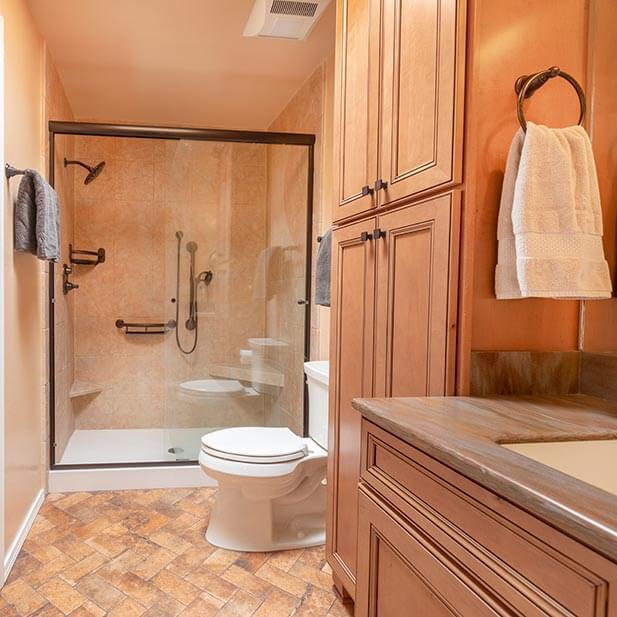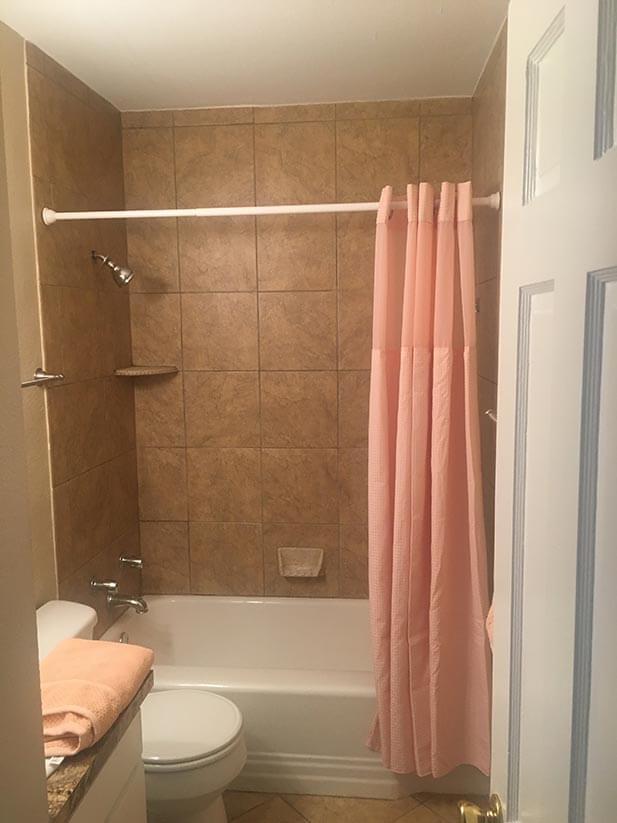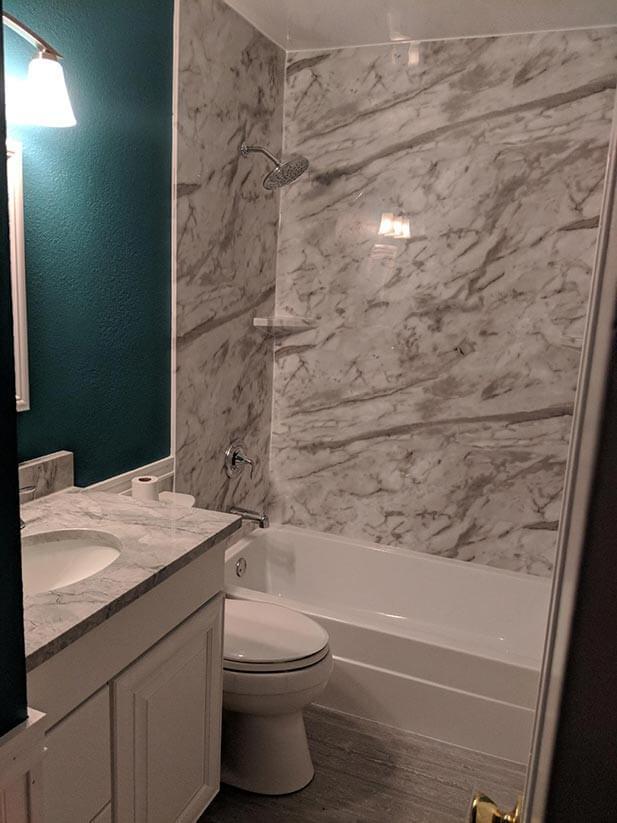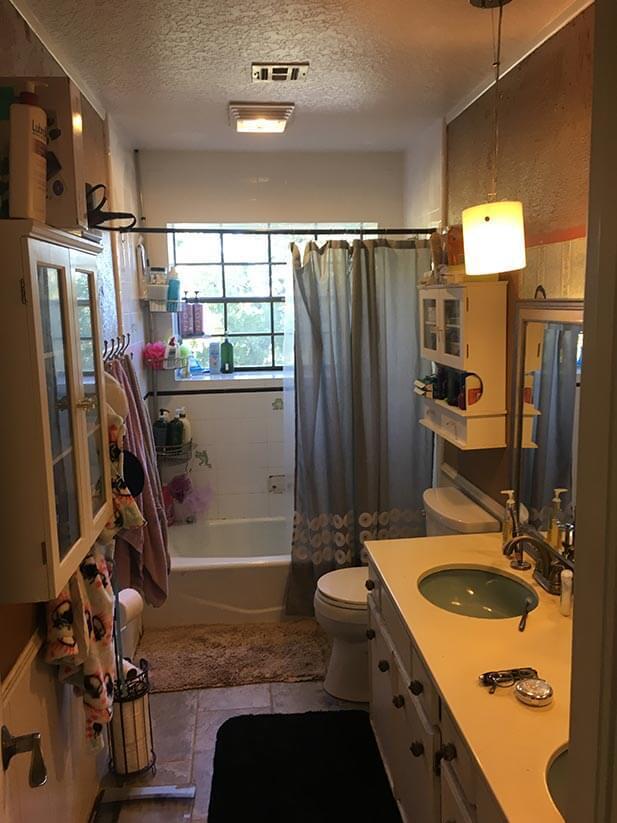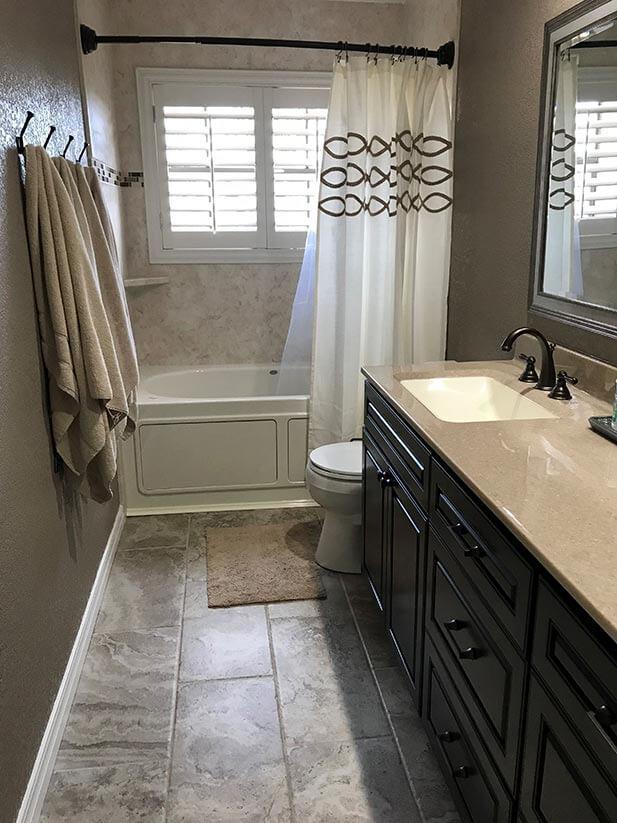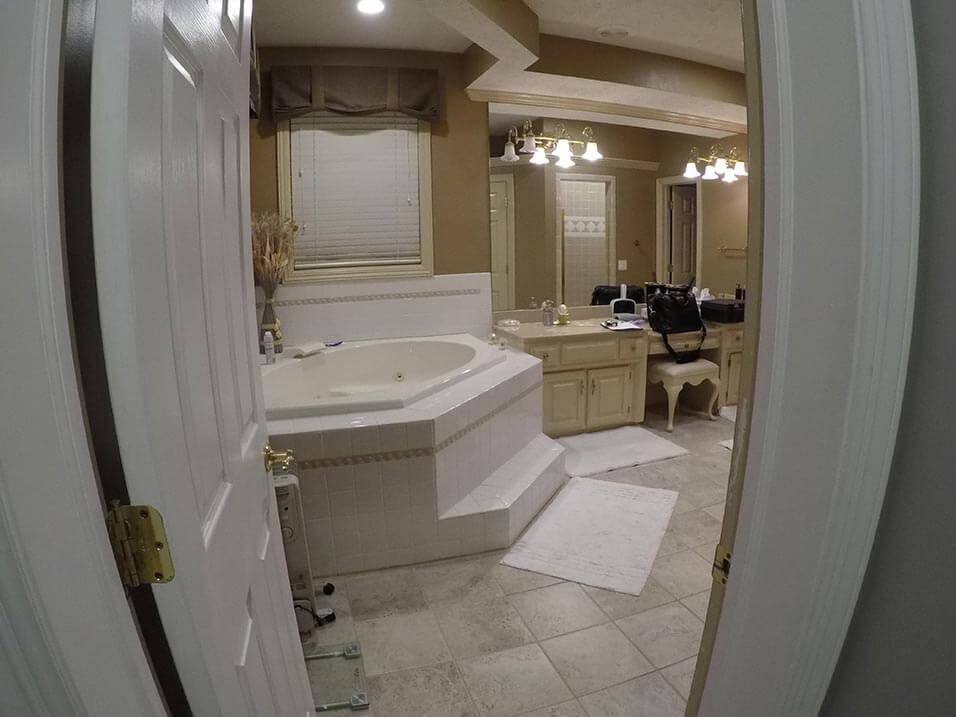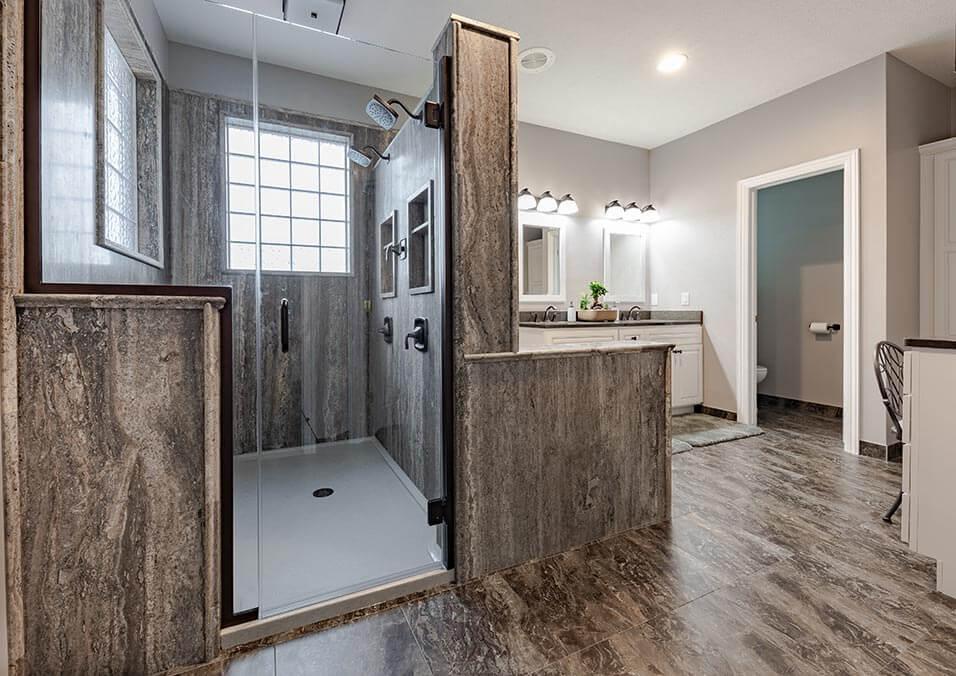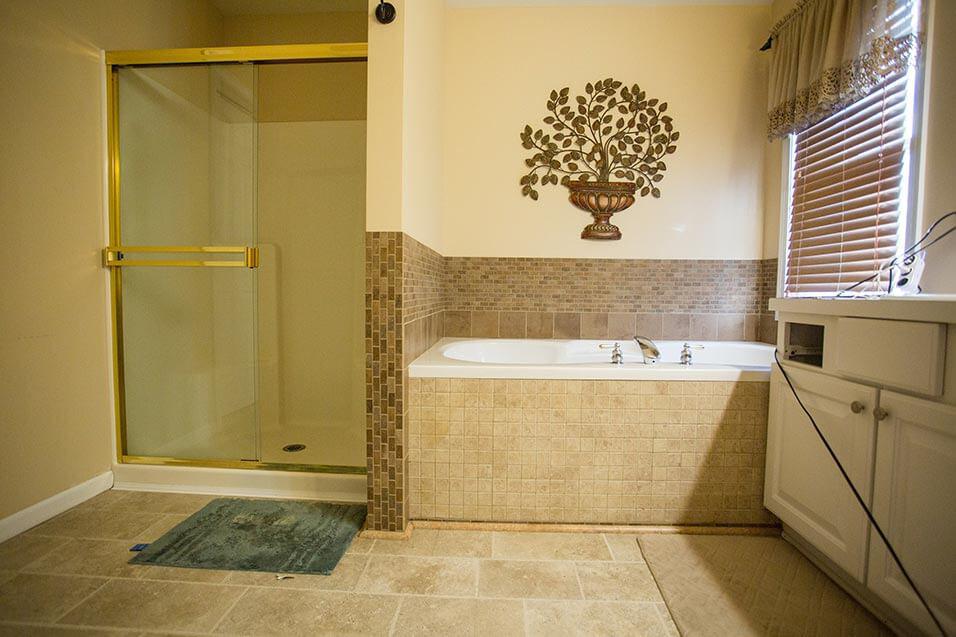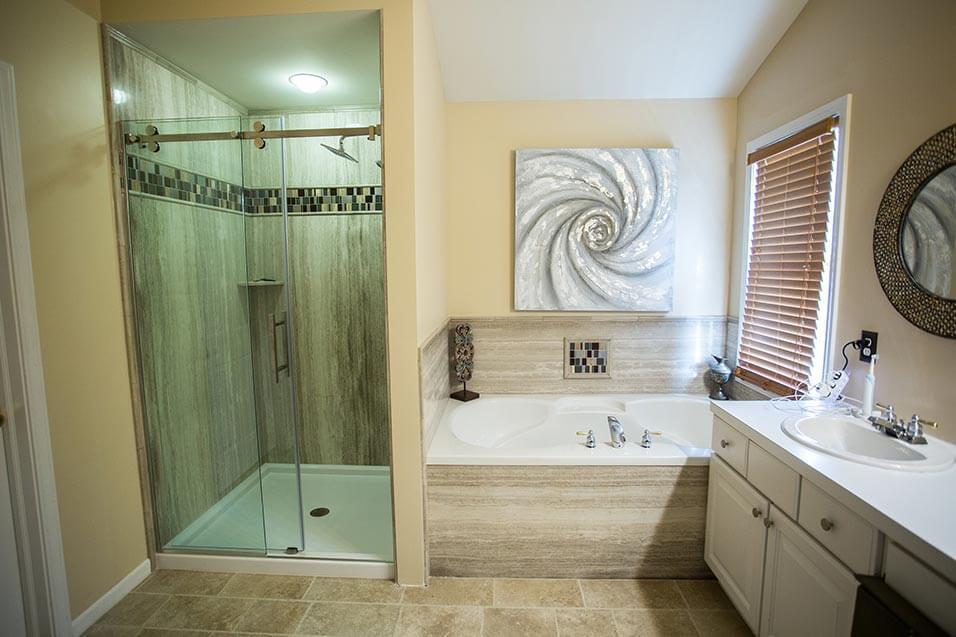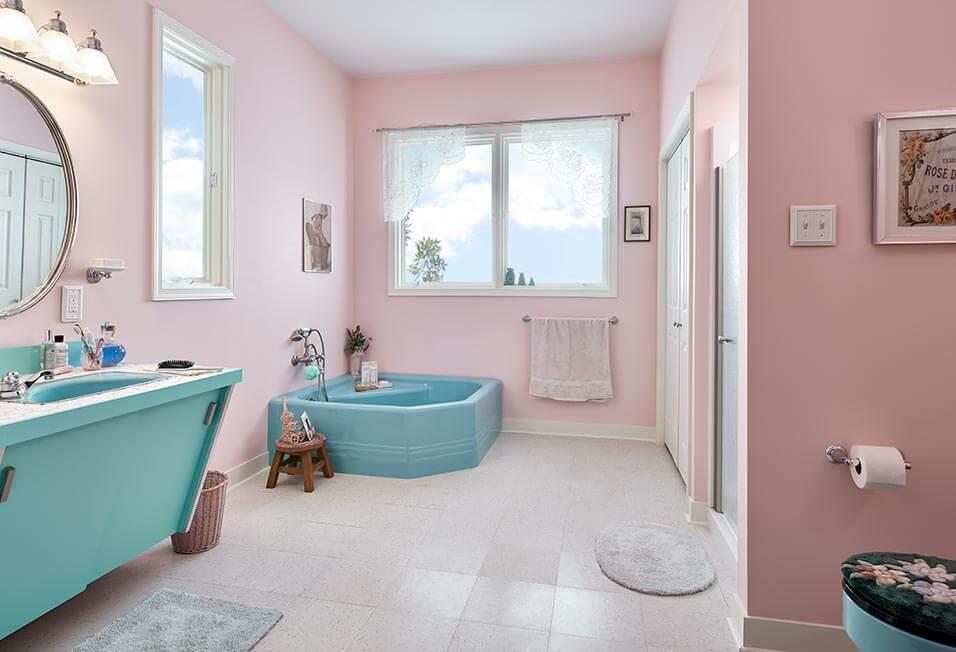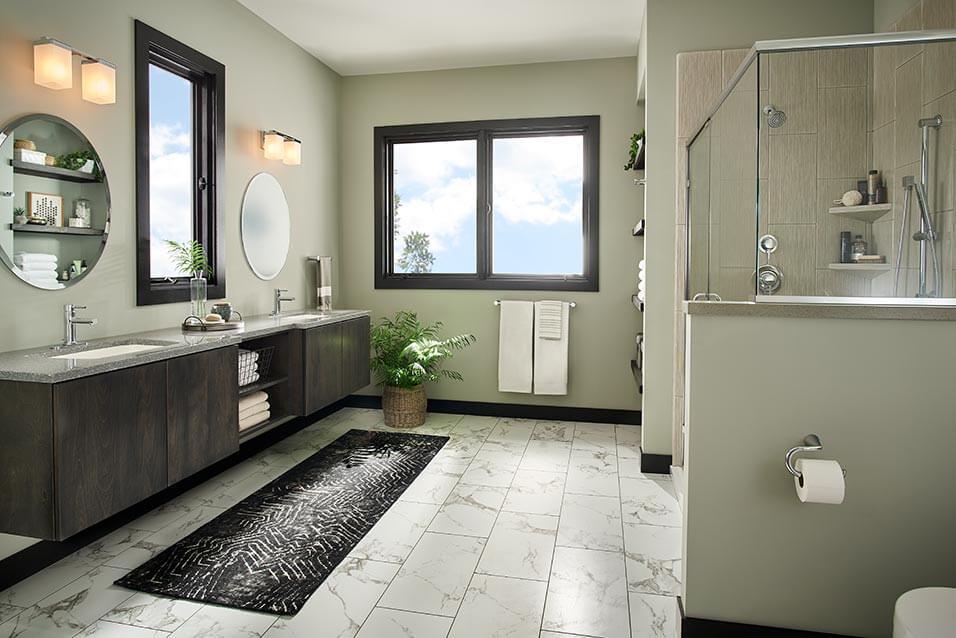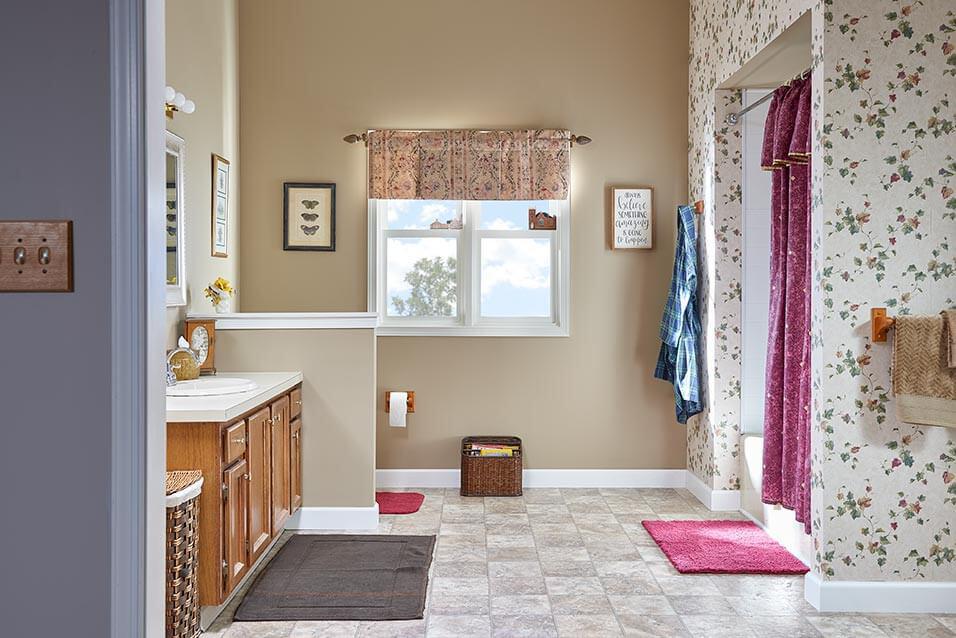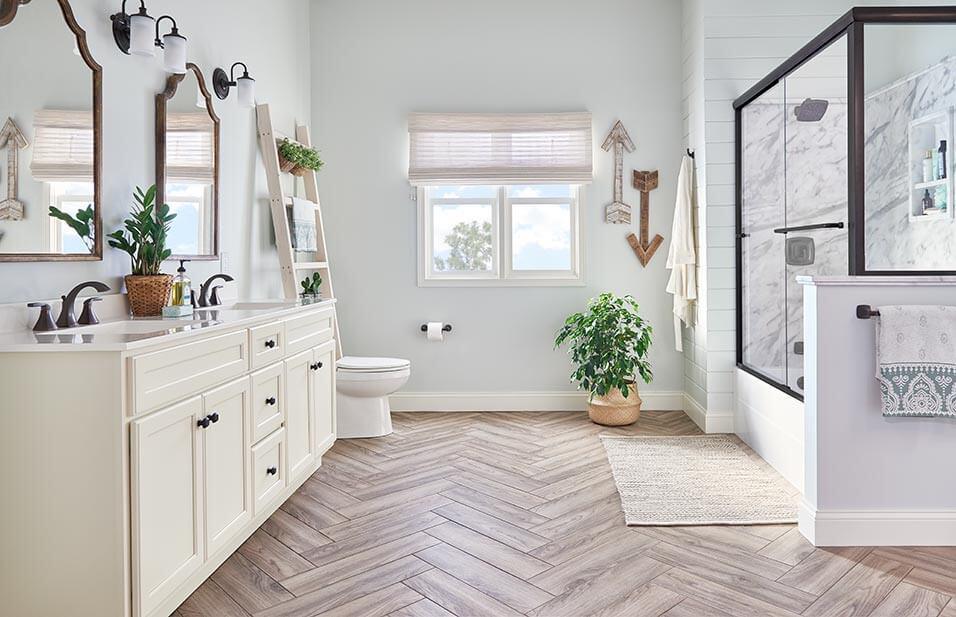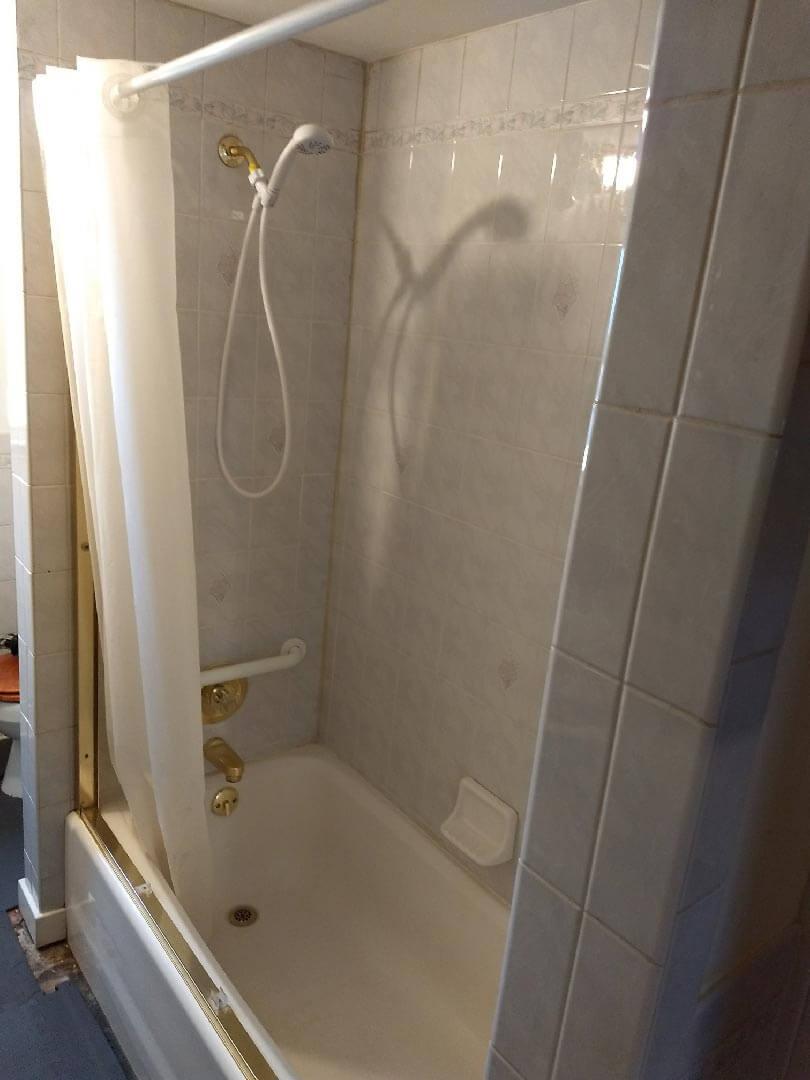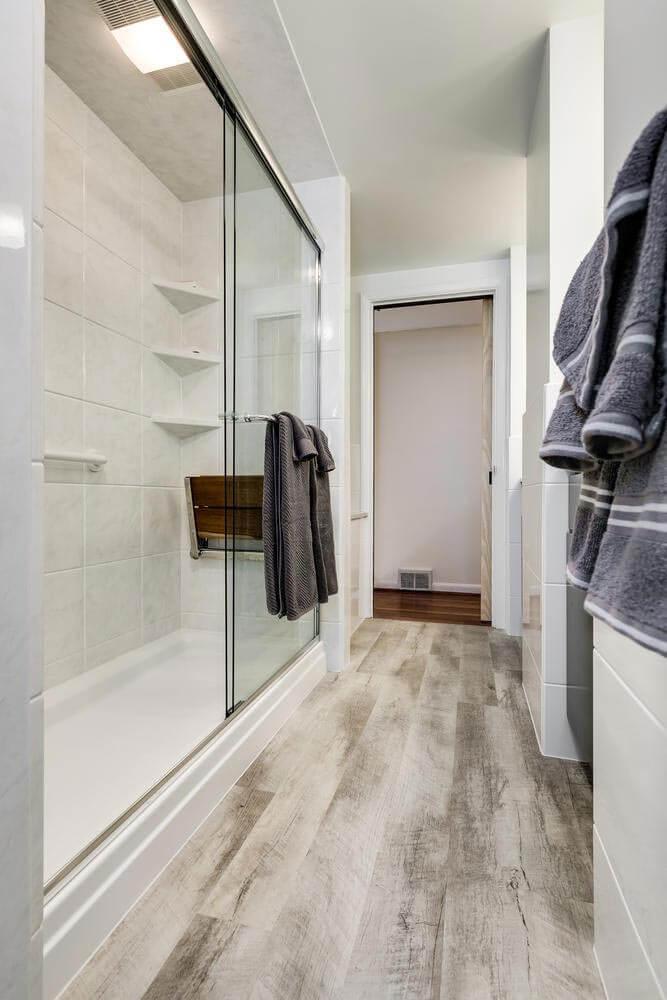 Effortless Complete Bathroom Remodeling
A new bathroom from Re-Bath adds comfort, style and value to your home. Our exclusive full bathroom remodel process removes old materials and fixtures and replaces them with beautiful options in a wide variety of colors and styles. With Re-Bath, you avoid the headache of dealing with unreliable contractors, constantly changing timeliness and unexpected costs.
View All Complete Bathroom Remodeling Projects
Custom Tub & Shower Remodels
If your bathroom needs a modern refresh rather than a complete remodel, Re-Bath's bathtub and shower renovations can revitalize your space. Our professional designers work with you to select materials and designs that compliment your existing bathroom and our efficient crews complete construction of your brand-new bathtub or shower in just a few days.
View All Tub & Shower Remodels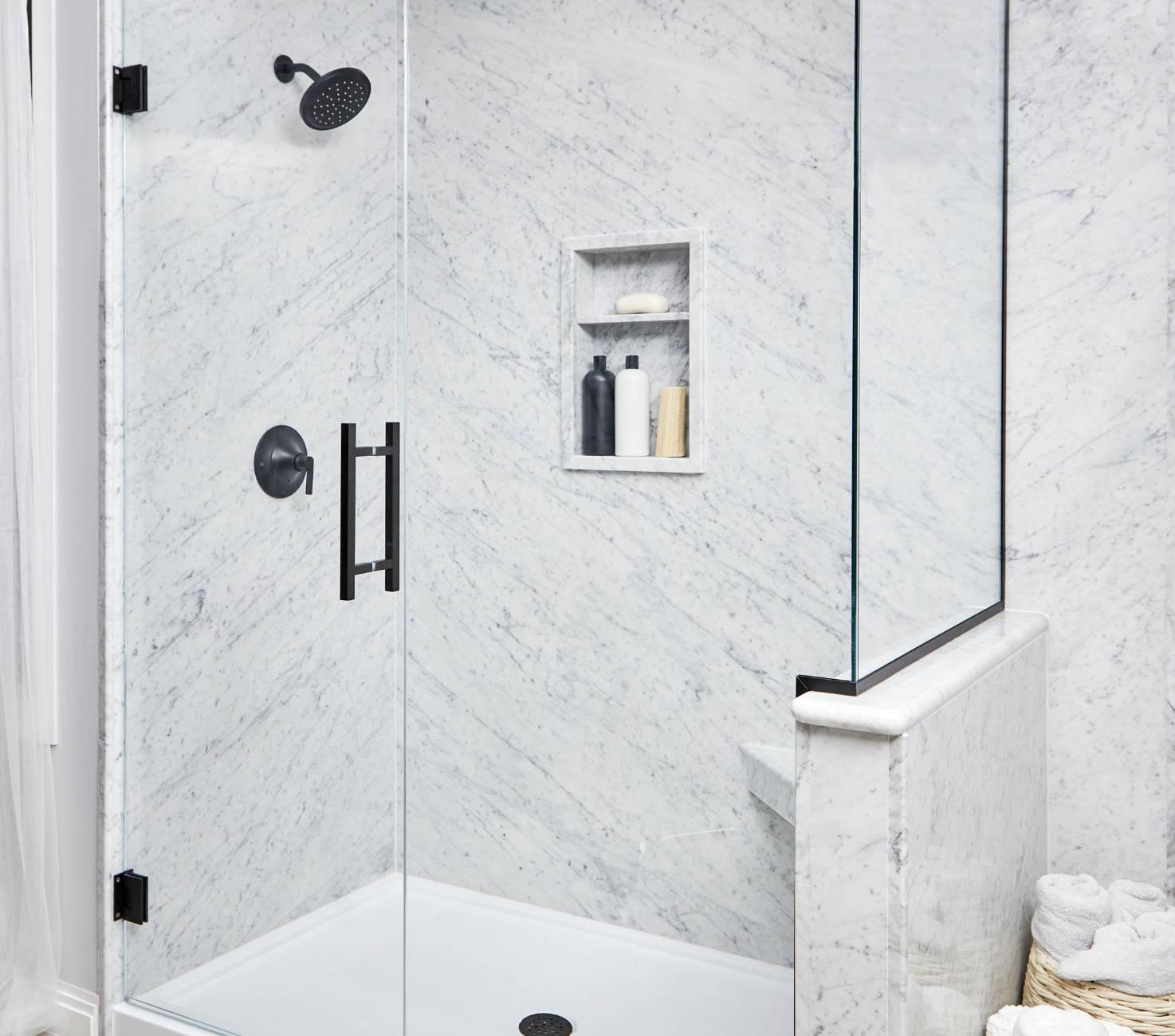 Stylish Walk-in Bathtub Remodels
Re-Bath's walk-in bathtubs include innovative safety features and thoughtful design elements, allowing you to create the beautiful bathroom you want with the safety and comfort you need. Our ADA compliant walk-in tubs offer features like grab bars, slip-resistant flooring, comfortable seats and more, all incorporated seamlessly into an attractive design.
View all Aging & Accessibility Projects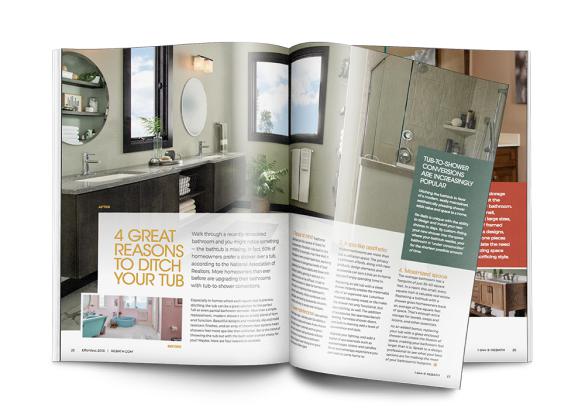 Effortless Magazine
Fill out our form to get a free digital copy of Effortless, a 55-page magazine filled with tips, trends and inspiration.
Download NOW